WELCOME TO OUR OFFICIAL WEBSITE
GENERAL, COSMETIC AND LASER DENTISTRY


881 Fremont Ave Suite B-1 Los Altos Ca 94024
Proudly serving the Bay Area , Santa Clara and San Mateo counties since 1989
Personalized comprehensive dental care for the whole family


At Foothill Dental Care, our goal is to provide each and every patient with prompt, professional, yet caring and personalized quality dental care.
Our office is equipped with the latest ADA approved dental technology and materials. Digital radiography, digital intraoral cameras, Nitrous Oxide, laser teeth and gum treatments, ZOOM in office power bleaching, DIAGNODENT laser caries detection as part of the services that we provide to our patients.
We take pride in being a full service general practice serving children as young as 3 years of age and adults with their dental needs at the same location and under the care of the same team of dentists for over three decades. We also offer a full spectrum of cosmetic dentistry services, such as bondings, porcelain veneers, full coverage porcelain and Zirconia crowns, INVISALIGN (clear braces) as well as WATERLASE laser therapy .
---
SOME OF THE SERVICES WE PROVIDE:
Full Service Family Dentistry

Cosmetic Dentistry

Laser dentistry and therapy

Full preventative care for adults and children

Composite (tooth colored) and porcelain restorations

Adjustments to restorations such as dentures, partial dentures and implants

Fabrications of new dentures, partial dentures and implant supported dentures

Implant crowns and restorations

Periodontal (gum) treatment

INVISALIGN orthodontics

Root Canal Therapy

Extractions

Porcelain and Zirconia restorations (crowns)
OUR MISSION
Our friendly front office team will make sure you have a pleasant experience from the first phone call and scheduling your appointment (by phone or by email) . They will handle your insurance claims as a courtesy to you by submitting them electronically, and answer any questions you may have regarding your insurance plan. Our team will call or email/text (your preference) for your routine re-care and treatment visits and will also give you that friendly reminder prior to your appointment. Feel free to call us for all your dental need and our caring members take care of all your needs.
Our Registered Dental Assistant team are dedicated to treating all our patients with utmost care, compassion and professionalism. They are responsible for making sure your dental visits are comfortable and pleasant. The team will take necessary digital radiographs, fabricate and cement temporary crowns, polish your teeth and make sure all instruments are sterilized in our computerized sterilization system. Finally they will hold your hand if needed to comfort you during the dental treatment visit.
We are very proud that our experienced office staff family have been with us for many years and have been delivering prompt, individualized continuous care to our patients.
TO BETTER SERVE OUR PATIENTS, OUR STAFF OF DOCTORS AND REGISTERED DENTAL ASSISTANTS ROUTINELY TAKE CONTINUING EDUCATION COURSES TO UPDATE OUR OFFICE AND TECHNIQUES WITH THE LATEST DENTAL MATERIALS AND METHODS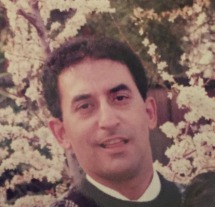 Dr Susan Ezzati attended Santa Clara University for her undergraduate studies and completed her doctorate of dental surgery from UCLA in 1987. She has been practicing dentistry full time since 1987 in the Bay Area. She is married with two children and lives in Los Altos. During her free time, she is seen hiking around the different pathways in the bay area , spending time with friends in downtown Los Altos and at the gym at YMCA .She extensively volunteers her time in educating younger children on oral health issues.
Dr Cyrus Ezzati attended Tulane University for his undergraduate studies and completed his Masters degree in Chemical Engineering from San Jose State University in 1983. He received his doctorate of dental surgery from UCSF in 1989. Since graduation , he has been practicing dentistry full time in Los Altos. He lives in Belmont Hills and enjoys playing basketball and jogging.
As a brother and sister team, Drs Susan and Cyrus Ezzati established their joint dental practice in 1989 in Los Altos. They are members of the American Dental Association (ADA), the California Dental Association (CDA), and the Midpeninsula Dental Society (MPDS).
Rachel, Front Office Manager
Rachel has been managing the front office and all aspects of patient needs, scheduling, insurance coordination and maintaining a smooth flow for the patient and doctor visits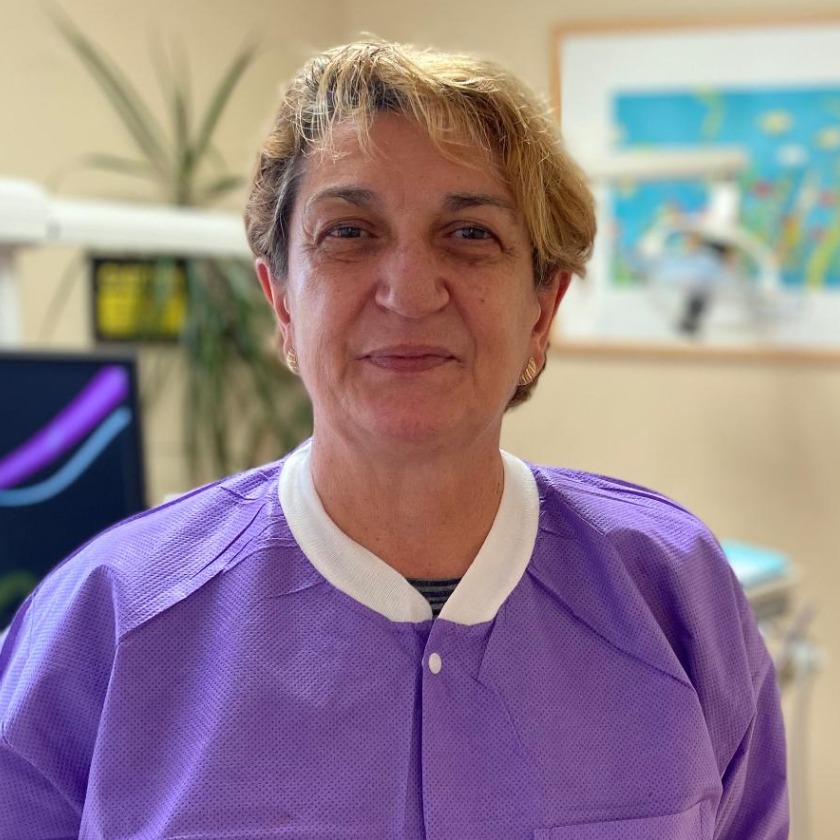 Ecaterina, Registered Dental Assistant
Ecaterina has been working as a registered dental assistant over 30 years and has been with our team since 1991. She has been assisting both doctors but primarily Dr Susan and remembers almost all patients and their families.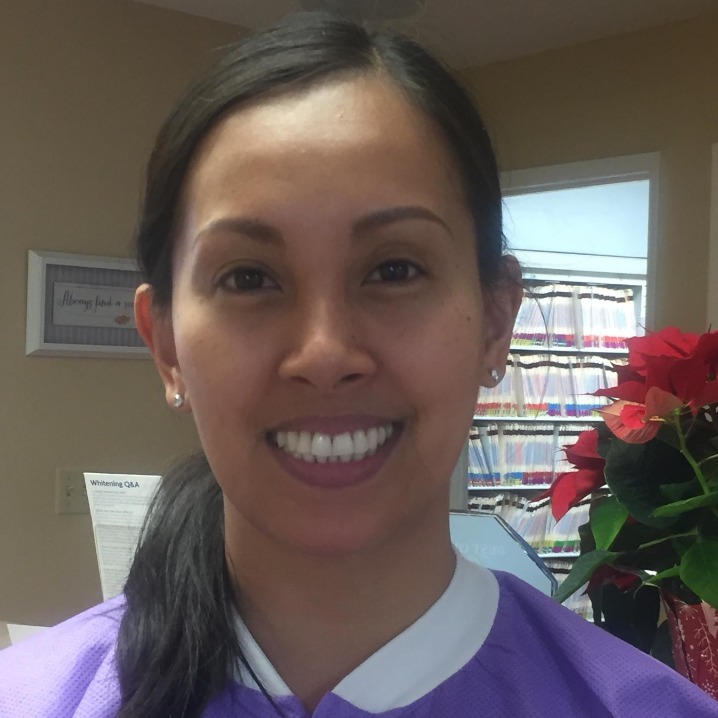 Avon , Registered Dental Assistant


Avon has been working as a registered dental assistant for over 11years and has been with our team since 2011. Avon primarily assists Dr Cyrus however patients seeing Dr Susan occasionally see her as well.


Services
Every important new tool we've incorporated into our practice has been to improve safety, comfort, and diagnostic capability for our patients. Here are some of the new technology we use today in our office:

As a tool that we have been using for over five years is contacting patients via email, whether scheduling, reminding and answering any dental question. So feel free to contact us via email at drezzati@foothilldental.com . To handle an appointment you can email us at appointments@foothilldental.com. For billing, use billing@foothilldental.com and to ask the doctor any questions you can email them at ddrezzati@foothilldental.com.

With this system, you'll receive an e-mail message few days before your appointment reminding you of the date and time of your next visit.. If there are any questions about your appointment you can simply respond by e-mail and let us know and you can CONFIRM your appointment at the same time.

Digital Radiography (Dexis System) digital is a new X-Ray technology that eliminates film. When you have X-Rays taken in our office with the award winning DEXIS system, you won't have to wait for X-Ray film to be developed. You'll immediately see a digital X-Ray image on a large-screen computer, very near the chair you're sitting in. There's no waiting for film to be developed, so you don't waste your time. Digital radiography exposes you to up to 90 percent less radiation.

DIAGNOdent by Kavo is a revolutionary laser-based diagnostic tool that allows us to find cavities, that might otherwise be missed using normal diagnostic tools. DIAGNOdent is especially useful in identifying hidden caries that have begun to form underneath the enamel surface but are not yet developed enough to show up even on our powerful digital X-Ray system.

Waterlase laser system, allows us to treat gum tissue as well as tooth surfaces without using any hand pieces or scalpels. This ADA approved laser can also allow us to re-contour gum tissue for aesthetic treatments.

Diode laser, is our other laser which is unique to gum tissue and treatment of deep pockets. This laser allows us to lower the pocket depth without use of any surgical treatment on same cases.

INVISALIGN or invisible braces: this new technique which our office is a preferred provider for allows us to move teeth for better alignment and creating aesthetic results without having the metal brackets. It allows the patient to take them out when eating or brushing.

Invisalign is a remarkable treatment option for correcting misaligned teeth. Aligners are unlike traditional braces because they're
Invisible:

Their clear custom fit molding makes it almost undetectable so your appearance is not affected

Removable:

Makes it easier to keep a good oral hygiene and remove it to eat

Comfortable:

Does not irritate cheek or gum

Convenient:

Does not get in the way of living and enjoying life
Office hours

Monday 10-7
Tuesday 10-7
Wednesday 9-6
Thursday 9-6
Friday 9-4

Emergency

If you have an emergency, please call our office at 650-949-4734. Our doctors are on call 24 hours a day. If you call during non-office hours, our answering service will page the doctors, who can usually provide treatment the same day. The answering service also contacts the doctors to forward non-emergency messages.

Make an appointment by email (non-emergency)

You can use this form to schedule an appointment. Please allow two business days for us to contact you to confirm the time. If you need to see the doctors today, please call our office at 650-949-4734

* Name:
*E-mail:
*Phone:
*Select appointment time
*Select appointment time
Additional Comments: